What do Women Want?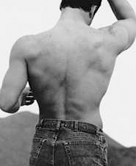 Help men and women around the world by answering the survey below. Provide clues as to what it takes to love, cherish, and worship you. The bottom line is, talk about what it takes to keep you happy.

Men around the world find themselves single after several failed relationships and feel that they are totally clueless about what women want. They need your help!! The questions below will be accompanied by what males generally want, and a typical male response of what THEY think women want. Please write your answers in this form and then submit it to us!! Check out women's answers below!
What Women Want
What makes a women happy? According to this recent survey, the number one quality that women appreciate about their man is honesty. When you think about it, how can any relationship survive without this very important character quality.
When it comes to initial attraction, most of the time it is physical in nature for both sexes. So if you want to be successful at new relationships, look your best. Smelling clean and fresh with a hint of fragrance can only help. Make this a life long commitment, especially if you are in a committed relationship. People enjoy seeing other well groomed people.
What makes us happy? Both sexes feel happiest when their mate is truly in love with them and the love is reciprocal. So gentlemen, as one lady put it, make her the center of your world. If you truly love her this will be a natural!
Lying and disrespect go hand in hand. These are behaviors that people as a whole will not tolerate.
This in no way concludes this survey. The women and men that have contributed to this survey have done men and women a great service. Please continue to open our eyes.
In our last survey, when it comes to romance, actions speak louder than words. When asked how they would like the men in their lives to add romance to their relationships, the top answer women gave was for him to send her flowers unexpectedly. Other popular romantic gestures included cooking dinner for two, writing her a love song or poem and watching a romantic movie together. A small percent said they would even like to be fed grapes.
Picked at random:

1. What is the most important quality your man should possess?
The ability to make me laugh, and for us to be on the same wave length

2. What initially attracted you to your mate?
His brilliant mind, his amazingly funny emails and gentle sweetness

3. What makes you happy in a man?
Feeling interested in him and what he thinks, says and does and for that to be mutual. To know that he adores me. For him to be sensitive to my needs moods and emotions and not to feel scared or pull away when things are not pretty

4. What will you not tolerate?
Being dissed, lied to, patronized, infidelity, misogyny, game playing, any form of abusive or discriminatory views

5. What is your biggest turn-on?
Soft tender intimate kisses, being stroked with butterfly touches down my spine and when I finally find a man I connect with on an intellectual level whom I am drawn to like a moth to a flame, when I can't get enough of his company and conversation (because that is so rare and hard to find)

---
1. What is the most important quality your man should possess?
Without honesty you have nothing, all you will ever have is a relationship that will fail.

2. What initially attracted you to your mate?
She had a pure quality about her that I have never seen in other women.

3. What makes you happy in a man?
Companionship is very very important, after all this is the person you married.

4. What will you not tolerate?
Not being on my side, being against me and when I'm wrong its important to me for her to express her feelings to me why she thinks I'm wrong in a loving way.

5. What is your biggest turn-on?
When my wife walks into the room. I love looking at her.

6. What other questions would you like to add to this list?
How often would you like your spouse to say I love you?

---
1. What is the most important quality your man should possess?
Honesty, Respect, Sense of Humor.

2. What initially attracted you to your mate?
I wasn't initially attracted to my mate because of his looks (that is not to say that I am not physically attracted to him, because I am). But the feature he has that created a "spark" for me, was his innately caring, thoughtful, and compassionate personality. He genuinely cares about the people in his life, and it shows in everything he does.

3. What makes you happy in a man?
I am happiest when my man puts my feelings/interests first--not in front of his necessarily (well not at all times), but my feelings above other peoples. It is important to me that my feelings and concerns are validated and respected by my partner.

4. What will you not tolerate?
Disrespect and keeping secrets/lies are definitely first on the list. Also, one thing my mate and I constantly fight about is his NEED for someone to always be "Right" and the other person is "Wrong." Saying "sorry, your right and I am wrong" is nice at times, but hearing it too much becomes counterproductive. It loses it's effectiveness at times when it is actually needed. I would rather neither of us had to say "You're right/wrong" but rather realize that things didn't work out right for a problem, and we'll learn from it. I always say, "Don't apologize, just do better the next time." As well as feeling controlled--I am my own person!!

5. What is your biggest turn-on?
Seeing my honey with the other important people in our lives, reminds me of the things I love about him: his laugh, his sense of humor, and his respect and compassion for others. These are the best, everydayturn-on's for me. Privately, a passionate kiss is the best turn-on.

Continued >>Blog