Relationship Survey Responses Continued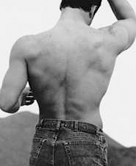 This page is a continuation of the previous relationship questionnaire. Whether you are in a committed long term relationship or simply dating, the purpose of this page is to help us experience intimate bliss. We hope you find the following enlightening and entertaining.
1. What is the most important quality your man should possess?
I couldn't agree more with this. Honesty means the world to me. Sometimes I can be a little extreme with it, however it was said best above, lying and disrespect go hand in hand.

2. What initially attracted you to your mate?
Her free loving attitude and her independence.

3. What makes you happy in a man?
I feel the main thing is honesty and attention.

4. What will you not tolerate?
Liars for sure. Other then that I don't like unemployed women, or busy bodies that are too busy with everything else. I mean why even try to have a relationship with someone that is never going to have time to enjoy it with you?

5. What is your biggest turn-on?
Soft whispering in my ear, or skirts lol.. yea that will do it. :)

6. What other questions would you like to add to this list?
Women should learn that they do not have to mask themselves to be beautiful. I personally do not like "painted up" women. Natural beauty usually does it for the right kind of men. The guys that like these fake women are nothing but fakes themselves. So pretty much keep it as real as you can and I'm sure your mate will do the same.

---
1. What is the most important quality your man should possess?
He desires to stimulate me mentally and emotionally, not always only physically. A sincere hug without pelvic involvement. Still desires to turn me on by his appearance as if he was still trying to catch me as his girlfriend. Picks up after himself... not a momma's boy or the baby you did not know you had.

2. What initially attracted you to your mate?
Very open, talkative, clean, groomed, attractive, pretty eyes, attentive, manly, protective in a cozy way.

3. What makes you happy in a man?
Companionship and maintaining the desire to impress each other, not letting things go down hill.

4. What will you not tolerate?
Disrespect is a big one and no lying. Hate nasty plaque covered teeth!!! and of course no cheating. Even online is cheating. But another one is a man that constantly touches his privates or everything revolves around sex, his privates, and when is the next sex! Men need to understand that you can't be an ass one day and then giggle the privates and expect us to jump, when you have turned us off by your unthoughtful actions. We are turned on by a man that helps where he usually doesn't, tries to keep groomed, and tries to be romantic from time to time.

5. What is your biggest turn-on?
My biggest turn on, is a fresh smelling, clean, teeth brushed man that tells me what the plan is for the evening and all I have to do is show up. He takes the lead for a change and does a good job at it. No 10 pm dinner reservations on Valentine's Day, because that was all that was left when he waited to late to even make any reservations.

6. What other questions would you like to add to this list?
KH from Va Beach, Va only. - New question: Is love really all that matters? Women need more than to breathe the same air as their mate... we want to feel great emotionally and mentally with our mate in turn this will stimulate the female to be more attracted physically to their man. THEY DO NOT GET THAT? They think our privates work like theirs. On all the time. Men even think that inside a woman's vagina they have the same sensation that a man gets with the exterior skin of his privates!!!! Really men do not know it is different. WAY DIFFERENT.

Continued >> Blog