Vaginal Stimulating Gel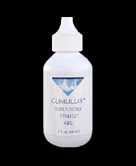 Hope Health has combined these unique ingredients into Female Gel to help with increased sensitivity. Female Gel is a nice addition to Fab Female.
Glycerol Moisturizer
Plant Cellulose
Ornithine
Arginine
Menthol Crystals
Peppermint Oil
Lecithin
Grapefruit Seed Extract
White Korean Ginseng
Vitamin E
Deer Antler Powder
Ginkgo Biloba Extract
What Female Gel does:
Female Gel Stimulates.

For a more in depth look at the individual ingredients in our products, go to the Ingredients page, click on the product of interest, and then go to the appropriate link, or just go to our Site Map and look under ingredients.
---
Order today! It is fast, safe, and convenient. Only $59.95